This page will be changing soon.
A major OS upgrade will happen first. This will start on Monday, May 11. So, the pages will be off line for some time. After that, the page structure will change, information will be kept for archival purposes, some new information added.
Stay tuned.

Welcome to the homepage of the Ruoff Group!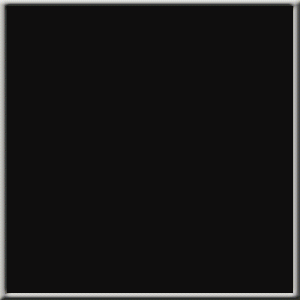 Research Overview

Our research includes study of the synthesis, characterization, and application of novel carbon materials, algae-biodiesel, and new instrument development and use. One such carbon material is graphene, a two-dimensional lattice of carbon atoms that has high in-plane stiffness and at small length scales, strength, high electrical and thermal conductivity, and holds great promise for electrical energy storage such as in ultracapacitors and in various device applications such as sensors. We also study carbon nanotubes, including in their combination with graphene-based materials, and in three-dimensional networks. Other work includes the synthesis and study of properties of hexagonal boron nitride films, and of the science and engineering issues relevant to conversion of algae into biofuel. Our research involves many fields of science and engineering. When it seems appropriate, we participate in technology transition to benefit society, such as through formation of companies.

Current and Past Research Partners
Selected Invited Talks and Papers:

Invited Talk on March 14, 2012 - Prof. Ruoff's Perspective in the Outlook section of Nature, about graphene as a precursor to new materials, is linked here.

Invited Talk on May 11, 2011 - by Prof. Ruoff at "Graphene The Road to Applications" hosted by the Nature Publishing Group (Specifically, Nature, Nature Materials, and Nature Nanotechnology). (Link to PDF here)

Invited talk on April 1, 2011 - Prof. Ruoff's talk at Harvard University. (also presented at Northeastern University on March 31, 2011, with a few additional slides inserted).

Invited Paper - Prof. Ruoff has a Commentary on graphene appearing in MRS Bulletin Vol 37.

January 9, 2014 - Dr. Jin-Young Kim and Dr. Ruoff discuss a new type of transparent, flexible dielectric film using a graphene interlayer with Nanotechweb .[PDF]

October 24, 2013 - Dr. Yufeng Hao and Dr. Ruoff have been published in the journal Science. Their article, entitled "The Role of Surface Oxygen in the Growth of Large Single-Crystal Graphene on Copper Article can be found in the November issue of Science (Vol. 342 no. 6159 pp. 720-723).
October 1, 2013 - Dr. Yufeng Hao has an article published in the Journal of Vacuum Science and Technology B and featured in their recent newsletter, AVS Beneath the Surface. It was also included in their online Research Highlight section of their website. [PDF]

June 12, 2013 - Dr. Ruoff is included in Science Watch's list of "What Was Hot in Scientific Research in 2012.[PDF]
June 11, 2013 - Dr. Ruoff and his research group form part of a collaborative team which just received a $7.8 million award for a Nanoelectronics Center at UT Austin.
April 25, 2013 - Ruoff Group member Dr. Ji Won Suk discusses new transfer methods of graphene with Nanotechweb.org
March 13, 2013 - Dr. Rodney S. Ruoff is selected as a Materials Research Society (MRS) Fellow
January 10, 2012 - New Graphene Cools Best
November 21, 2011 - Professor Rodney Ruoff and Dr. Meryl Stoller Receive World Technology Award
May 18, 2011 - Ruoff Group produces a new carbon material for electrical energy storage
May 12, 2011 - Enhanced Electrical Energy Storage May Result from Research at The University of Texas at Austin
March 2, 2011 - Rodney S. Ruoff cited in "Top 100 materials scientists of the decade"
October 26, 2010 - Interview with Dr. Rodney S. Ruoff
September 29, 2010 - Dr. Ruoff's team's paper cited as most downloaded
January 15, 2010 - Ruoff and Team Write Top-Cited Paper in the Journal Carbon